Cash Collection & Transport Services
Border Security supplies, collects, transports and processes cash for many different customers from small commercial retailers to the major corporate clients.
Cash collection services can be performed by Border Security using either armoured or discreet services, depending on the location and the volume of cash being handled.
Whether your business needs cash in transit or banking services for one store or an number of stores, Border Security will provide custom tailored and unrivaled security services to meet your business needs. Like many businesses Border Security has adapted our services to that of our clients. We are able to provide Cash in Transit and banking services around the clock to ensure your risk of holding large sums of cash are kept to a minimum.
Border Security's Armed Guards retrieve prepared cash and cheque deposits in sealed banking bags from your business and delivers them to your designated bank. We can also deliver change orders direct from our secure facility direct to your door or transport same from your bank direct to you. Our vehicles are fitted with GPS tracking devices and all collections and deposits are conducted under stringent verification processes to ensure your funds are traceable at all stages.
All monies are fully insured from the time we take possession of the items until they are delivered to their required client destination. All of our guards are trained in risk management techniques and are fully licensed.
Border Security Cash In Transit and Banking Services are a cost-effective cash-handling solution, mitigating your risk of accepting cash and giving you peace of mind, while providing extra time to manage your operations. You can rest assured that Border Security have your business banking services covered.
Contact our team for more information about how we can assist your business with cash collection and transit services today.
Looking for ATM Replenishment and Maintenance services instead?
Have an enquiry about our Cash Management and Banking  Services?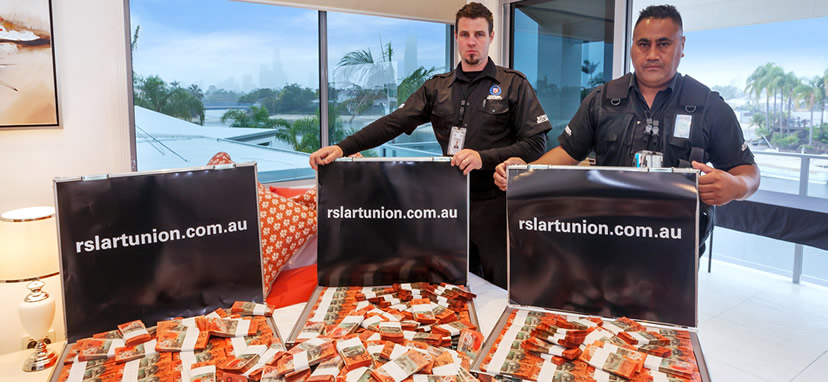 Our Cash Transport & Collection Services